Wow, what a week…650 miles, 12 dives, 8 divers, 7 wrecks, 6 days, 2 vans and 1 amazing time!
For some of us Scapa was a a new site to dive, and for others it was an eagerly waited 4 years since the last visit.
For most of the week the weather did not disappoint, offering us blue skies and a calm sea. Therefore making the sight of Stromness each day a wonderful thing to see.

We were diving aboard the MV Huskyan, a purpose built dive boat only a year old, that really has thought about just about everything a boat should offer divers! Wet room for hanging drysuits, dry room for warming up in between dives, USB and plug charging points for torches and computers, and flatscreen TVs for intricate dive briefings with 3D scans and photos of the wrecks.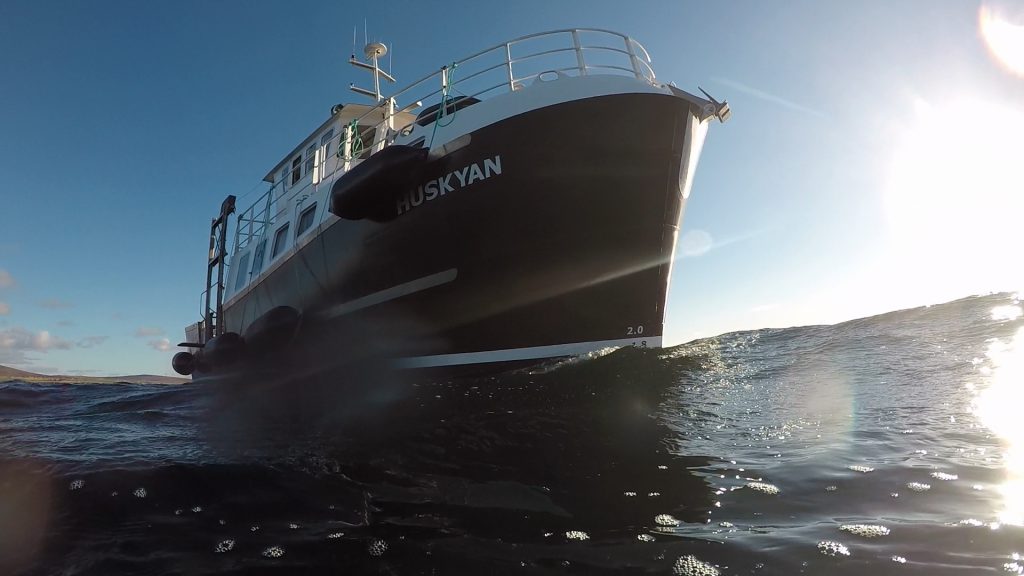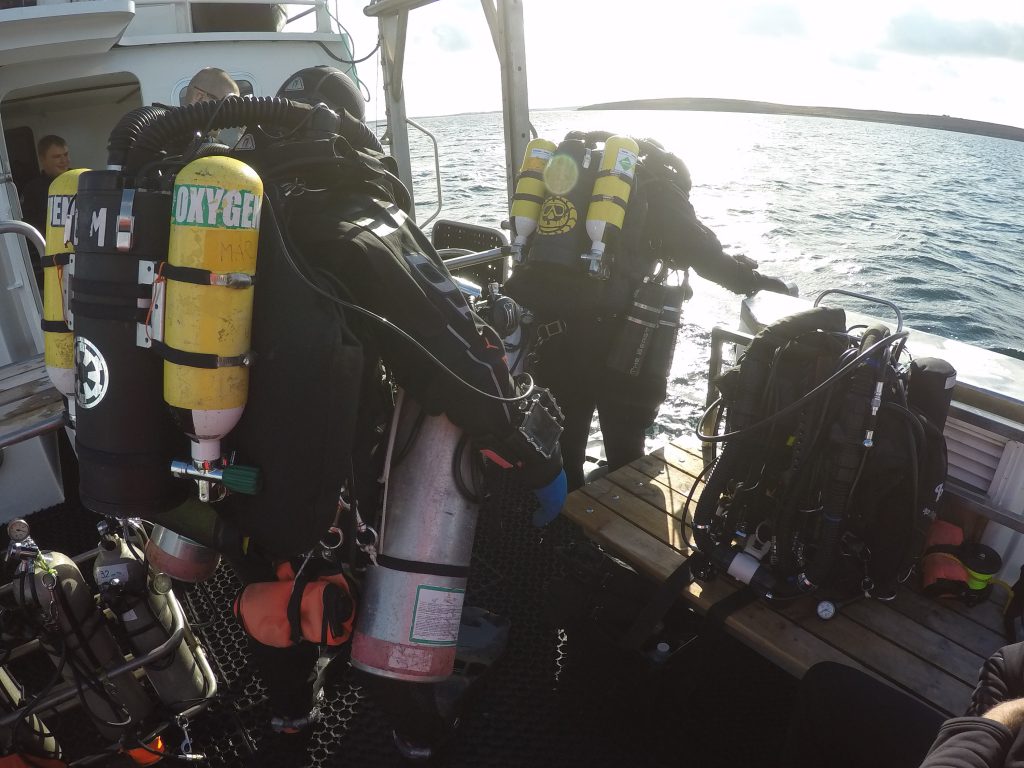 We dived the 7 remaining German battleships and cruisers that were scuttled at the end of WWI, these are the only ones remaining out of 54 German ships that were sunk. The ships we dived were:
SMS DRESDEN – Light cruiser
SMS CÖLN – Light cruiser
SMS KARLSRUHE – Light cruiser
SMS BRUMMER – Fast mine layer
SMS KRONPRINZ – Battleship
SMS MARKGRAF- Battleship
SMS KÖNIG- Battleship
We manages to see a lot of the ships due to the damage the salvage work has done to them, including the engine rooms and steam turbines, 5.9″ guns, anchors and capstones, teak decking, propellor A-frames, a copper searchlight iris, rudders, portholes, masts and many more.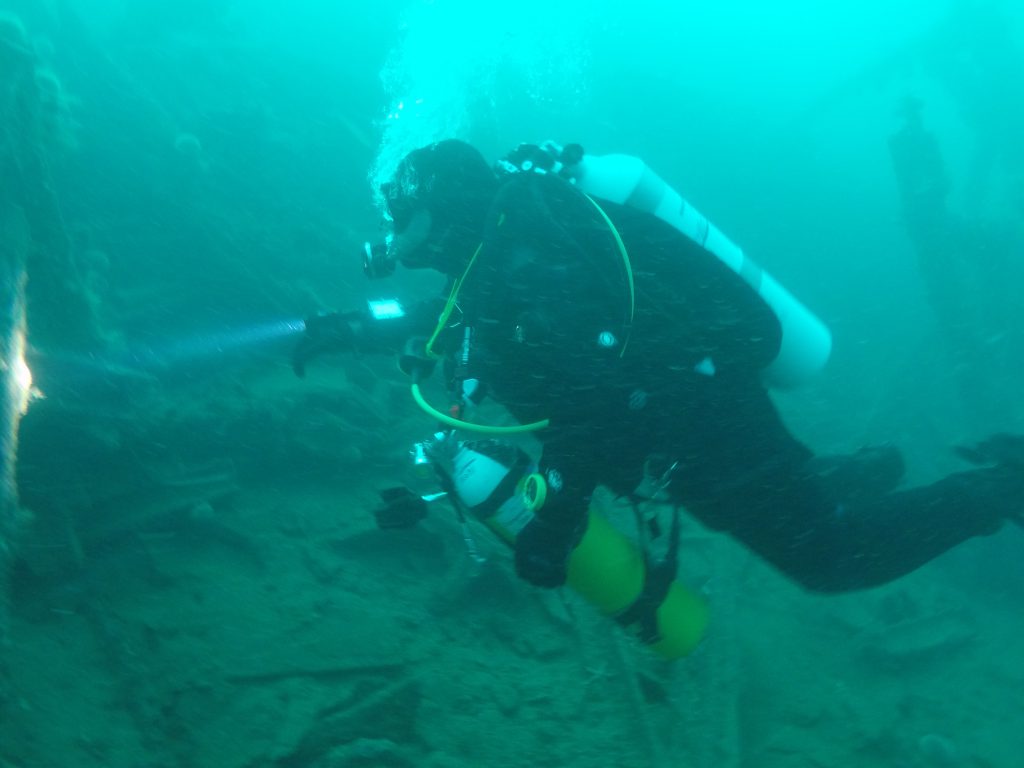 To see some of the highlights, watch the below video from our trip:
If you want to read more about the ships and the history of Scapa Flow, www.scapaflowwrecks.com is a great resource.